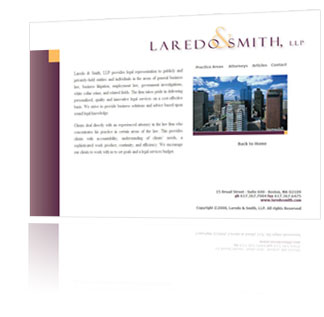 Laredo & Smith, LLP provides legal representation to publicly and privately-held entities and individuals in the areas of general business law, business litigation, employment law, government investigations, white collar crime, and related fields. The firm takes pride in delivering personalized, quality and innovative legal services on a cost-effective basis. We strive to provide business solutions and advice based upon sound legal knowledge.
Technologies used: XHTML, CSS, JavaScript
Click Here to view the live site.
* Designed under contract for the Social Law Library.