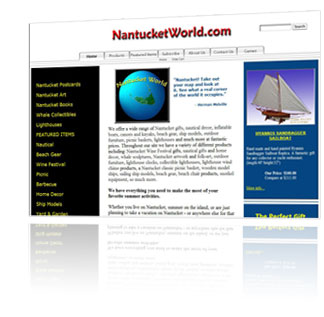 Nantucketworld was created with the idea of providing a resource for acquiring Nantucket based items as well as well as a large assortment of items to help to make leisurely activities more enjoyable. The intent was to make it a valuable and exciting asset to anyone living on or visiting Nantucket Island.
Although the site is called NantucketWorld, it is intended to encompass many different worlds of experiences and address as many different passions as possible from picnicking, sailing pond-models, wine tasting, lying on the beach to "skiing Altar Rock."
Technologies used: PHP, MySQL, XHTML, CSS, JavaScript
Click Here to view the live site.