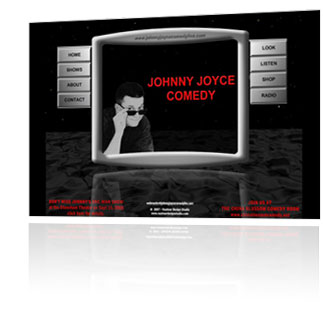 Johnny Joyce has been performing for over 15 years. He has worked in Boston, New York, Las Vegas, Hollywood, Los Angeles and Atlantic City. Johnny's act is very high energy and has won him large following of local fans.
John Joyce is the founder of Comics4acause, which is a charitable organization. Comics4acause was voted one of Boston's best performances by Boston Comedy Writers for three years in a row.
Technologies used: After Effects, Flash, Sound Booth, XHTML, CSS, JavaScript, XML
Click Here to view the live site.