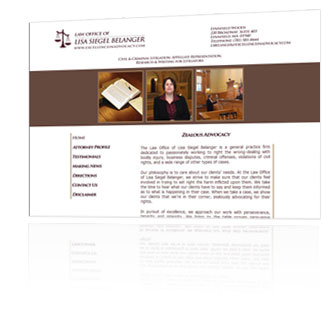 The Law Office of Lisa Siegel Belanger is a general practice firm located in Lynnfield, MA dedicated to passionately working to right the wrong-dealing with bodily injury, business disputes, criminal offenses, violations of civil rights, and a wide range of other types of cases.
Technologies used: XHTML, CSS, JavaScript
Click Here to view the live site.
* Designed under contract for the Social Law Library.