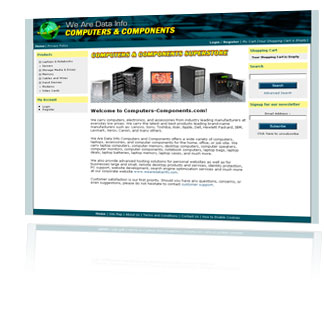 Computers and Components is a computers, electronics, and accessories retailer in Arizona.
This is a php based ecommerce site selling laptop computers, computer memory, desktop computers, computer speakers, computer monitors, computer components, notebook computers, laptop bags, laptop deals, laptop batteries, laptop memory, laptop cases, and much more.
Technologies used: PHP, SQL, XHTML, CSS, JavaScript, XML
Click Here to view the live site.