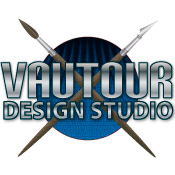 Vautour Design Studio is a full service web design & development firm. We offer start to finish design including graphics, web design, website development, flash design, videography & video editing, photography services, search engine optimization, and online campaign management.
Vautour Design Studio is committed using only professional standards and methods that comply with W3C standards and offer our clients the greatest online benefit.
Vautour Design Studio offers professional quality digital photography services, photo editing, graphic design, branding methodology, web design and development, e-commerce design, search engine optimization, flash animation, and web marketing startegies/ online campaign management. We can help you to develop or redevelop your corporate identity and branding strategies through print media and/or digital media from start to finish.
Please feel free to contact us with any questions or to receive a customized quote.