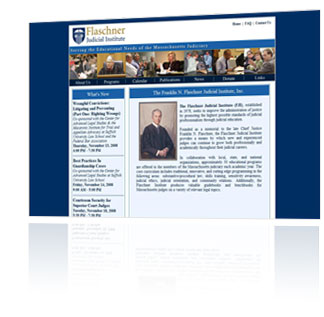 Established in 1978, the Flaschner Judicial Institute (FJI) seeks to improve the administration of justice by promoting the highest possible standards of judicial professionalism through judicial education.
Founded as a memorial to the late Chief Justice Franklin N. Flaschner, the Flaschner Judicial Institute provides a means by which new and experienced judges can continue to grow both professionally and academically throughout their judicial careers.
Technologies used: XHTML, CSS, JavaScript
Click Here to view the live site.
* Designed under contract for the Social Law Library
(collaborative effort).